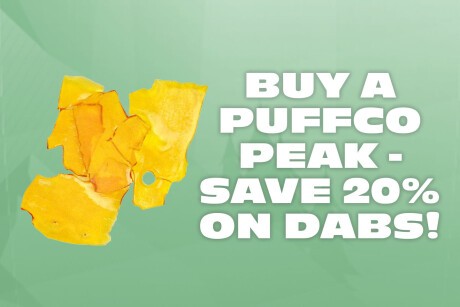 Save 20% On Concentrates with purchase of Puffco Peak!
Save 20% on all the dabbable concentrates you purchase when you buy a Puffco Peak!
20% discount applies one time with the purchase of a Puffco Peak. Puffco Peak is only available for purchase from SCHEDULED menu. 
CannaCash accrues but cannot be redeemed with this deal. 

Buy Now
Puffco - Black - Peak Vaporizer
Deal will be automatically applied in your shopping cart.
Deals cannot be combined with Promo Codes or Credits.
Will get 20% discount on Each Concentrates